Historical Overview of the
Parker Gun
The Parker gun was built in Meriden, Connecticut for seventy years, and then closed its doors near the end of 1937. Remington Arms Co. Inc purchased Parker in 1934. Fewer than twenty artisans and craftsman were transferred to Ilion , New York to continue the manufacturing as a part of Remington. Then production finally ceased in 1942 due to Remington's war effort and the continued increase in manufacturing cost. Parker serial number 242,487 may be the last. It signaled the end of an era but the magic and mystique lives on.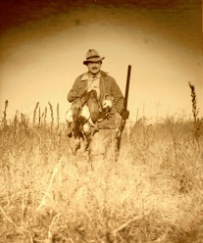 Called " America 's Finest Shotgun" by Peter H. Johnson, this exciting world of Parker is full of admiration, passion and pride of ownership. It is not uncommon for folks in the field to be asked, "that a Parker?" "Yep", is the response, with a tone subtly laced with a hint of pride?
From the three, highest grade guns ever produced, the "Invincibles", to the every day "Trojan" the stories abound, filled with searches for long lost guns, sentimental journeys of family ownership, prideful presentations and a thirst never quenched to covet, hold, point, shoot and examine one of our great American treasures.
From the coverts of New England where, Burt Spiller, Corey Ford and William Harnden Foster prowled with their Parkers and left a legacy of fine writing on grouse and woodcock shooting, to the duck clubs of the eastern seaboard, the Mississippi watershed and other storied spots in Arkansas, Louisiana and Tennessee, to the flyways of California and the Pacific Northwest, the Parker gun reigned supreme in American history. Parkers were used by Wells Fargo messengers and even landed in the hands of the infamous outlaw, Black Bart.
Parker guns achieved great notoriety having been the choice of well known celebrities, folks of stature, political leaders, and even U.S. presidents. From William Henry Harrison our ninth president to the great author, Earnest Hemmingway to far away Czar Nicholas II the storied past of Parker comes to life like a good mystery novel.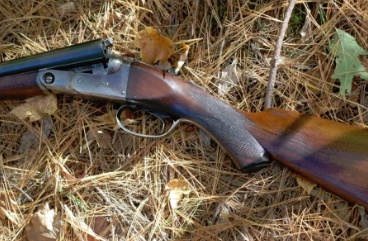 Czar Nicholas II, the Czar of Russia's gun became one of the most fabled and mysterious of all. Parker records, later enhanced by legend, speculation and fact, fueled a ninety year treasure hunt. The search for this gun initially based on a news story in the Meriden Journal on March 7, 1914, later substantiated by Parker records listing an order in 1914 by O.R. Dickey. The hunt ended when it surfaced at Julia Auctions in March 2007. An intriguing story set down first in "The Parker Story" the bible for Parker folks, and "remainder of the story" published in 2007, Volume 14, Issue 7 of "The Parker Pages", Journal of the Parker Gun Collector's Association.
Special guns were created for Parker family members and valued employees like Charles A. King, Walter A. King and James P. Hayes but probably we remember folks in American history like Frank Butler (1850-1926) and Annie Oakley (1860-1926). Born Phoebe Ann Moses, she and husband, Butler travelled the Midwestern vaudeville circuit with a shooting act and in 1885 she was hired as a feature act for Buffalo Bill's Wild West Show. Little Miss Sure Shot owned and used her Parkers.
America 's famous composer of "The Stars and Stripes Forever", band leader, John Philip Sousa (1854-1932) fondly labeled the "March King" was the proud owner of a 12 gauge hammerless AAH grade and a DHE grade. Sousa was an avid amateur trap shooter and served as President of the American Trap shooters Assn in 1918.
The great writer of fifty-four novels, Zane Grey (1875-1939) who we will never forget from his "The Lone Ranger" and "Riders of the Purple Sage" was presented a Parker AAHE by Recreation magazine in 1917. He later acquired a Parker GH 20.
A list of accomplished prominent amateur and professional trap shooters of the day shooting Parker guns included Arthur W. duBray (1848-1928), Adam Bogardus (1833-1913), Fred Gilbert (1865-1927, Fred Kimble (1846-1941), Lester Stanley German (1869-1934) and Tom Marshall ( 1856-1922). From 1885 through 1922 Parker advertising called out the feats of many tournament winners.
Hollywood is well represented in Parker history. Robert Stack, Gary Cooper, Fred McMurray, Joan Bennett, Clark Cable and even Kevin Costner used a Parker lifter-action in his portrayal of Wyatt Earp in 1994.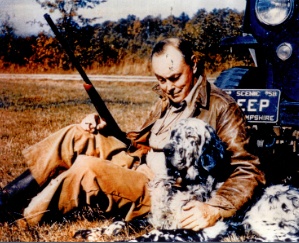 Business leaders like Robert W. Woodruff (1889-1985), president of Coca Cola was an avid sportsman and frequented his favorite hunting retreat "Ichauway" in South Georgia where he entertained the likes of Ty Cobb and Dwight Eisenhower. He is known for his spectacular CHE 410 used to humble many of his guests.
We cannot overlook some of our greatest military leaders like General John Joseph Pershing 1860-1948), General William "Billy" Mitchell (1879-1936) and General George S. Patton (1885-1945), who were proud owners of America 's Finest Shotgun".
The legend and lore of the Parker Gun, called an Immortal American Classic by Larry Baer, is kept alive with continued research and prideful ownership by hunters, shooters and members of the Parker Gun Collectors Association. "Old Reliable" is taken to the field with enthusiasm and confidence every season. Present owners are keepers of the flame destined to pass it on to the next generation.
If you own a Parker, have always admired one, or have it on your wish list,
please join us in the world of Parker.