Robert Strosen of RES Engraving provided some wonderful examples of his engraving of classic shotguns.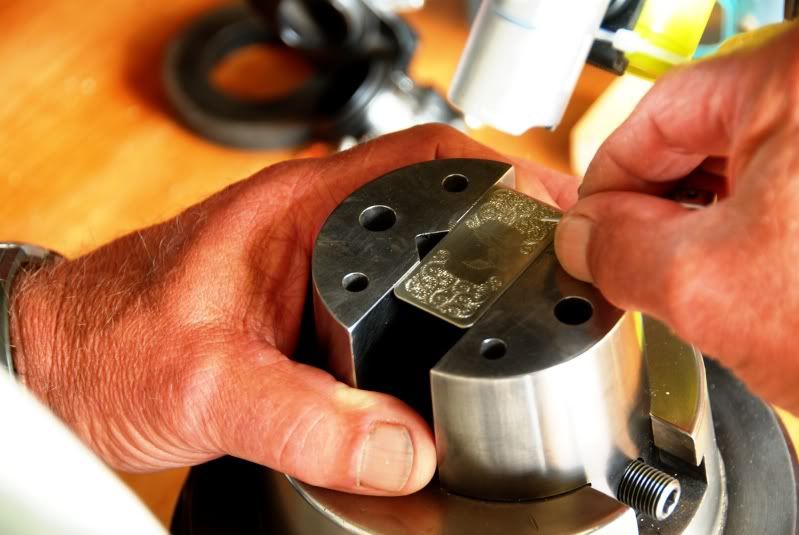 This is a Fox which will be completed for less than the cost of the basic CSMC AH Fox! Robert restocked this gun also.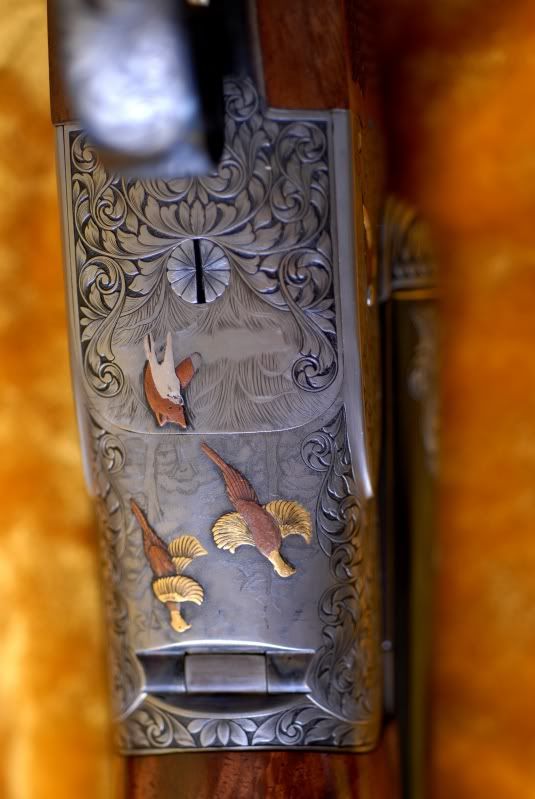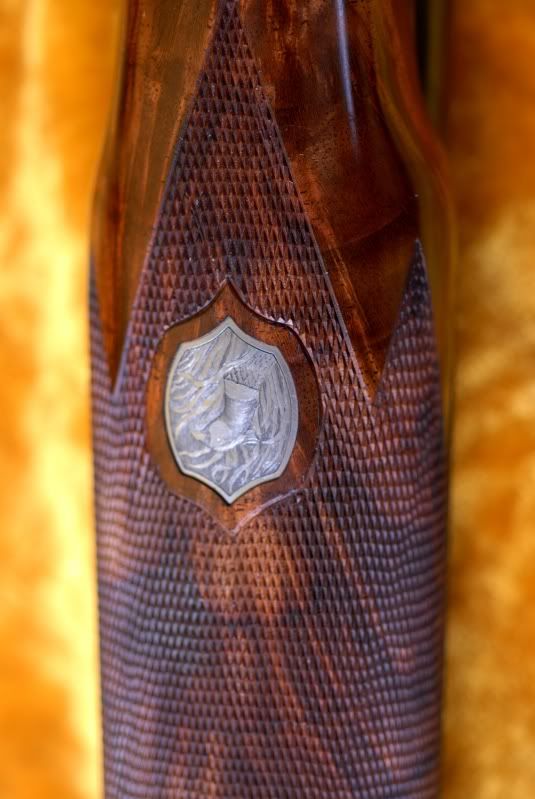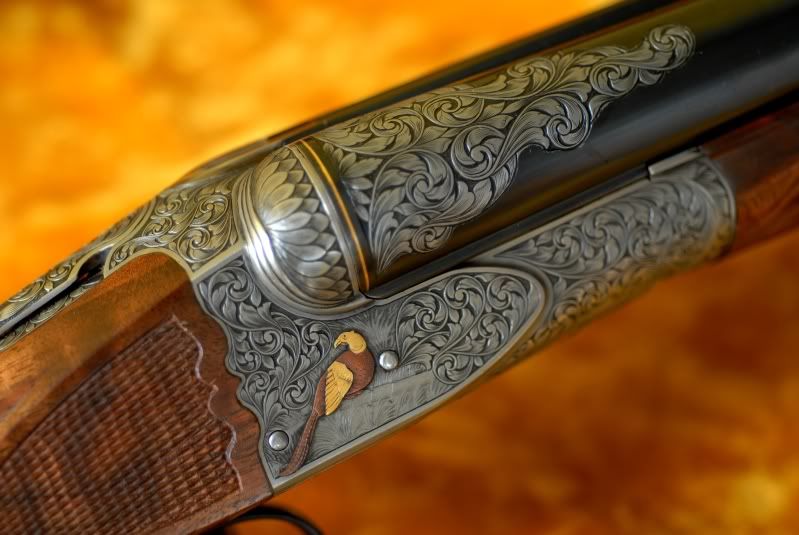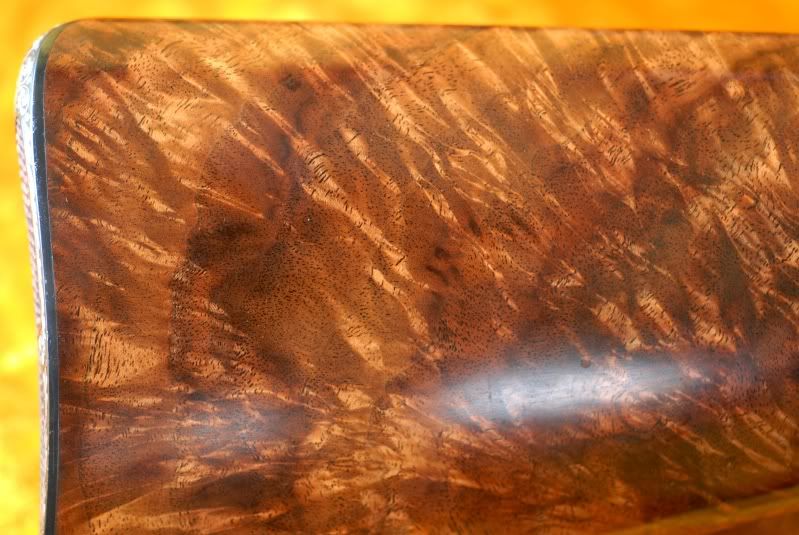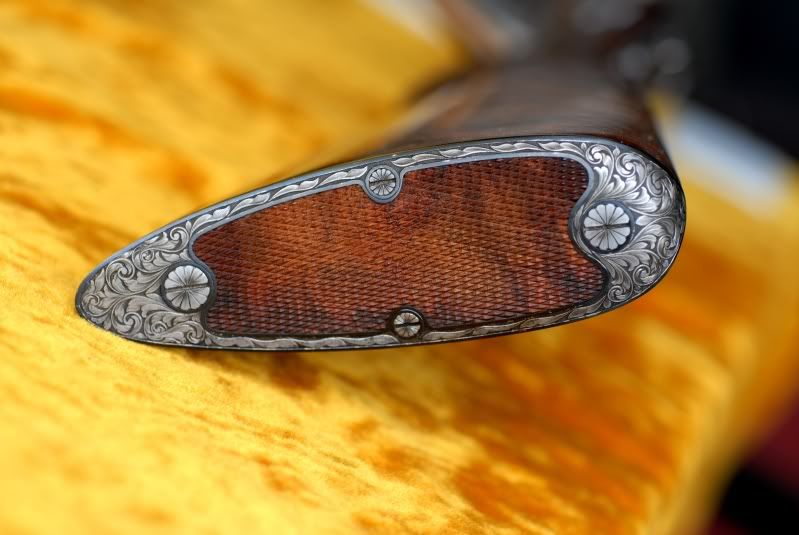 This is an AYA
While I was photographing Robert's work Chris Rossiter, a young engraver of Custom Stocks and Steel came to ask Robert's advice.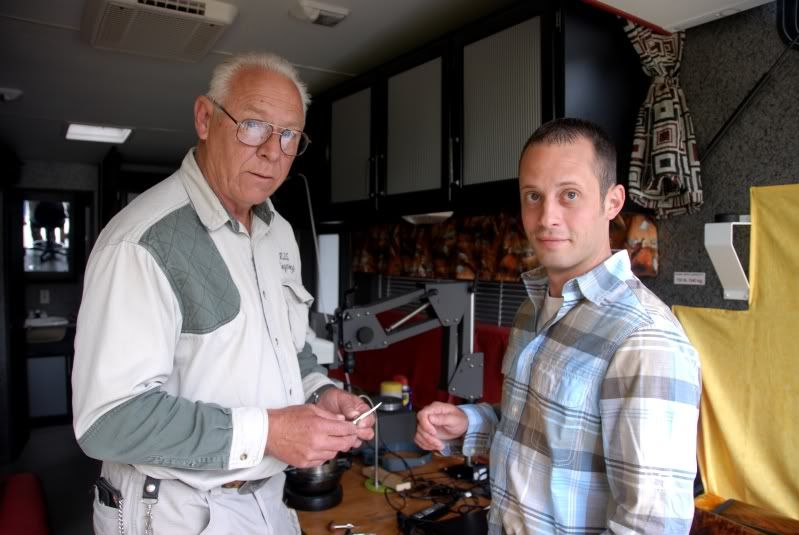 This is "Gunner's Gun" which belongs to my friend Rich A.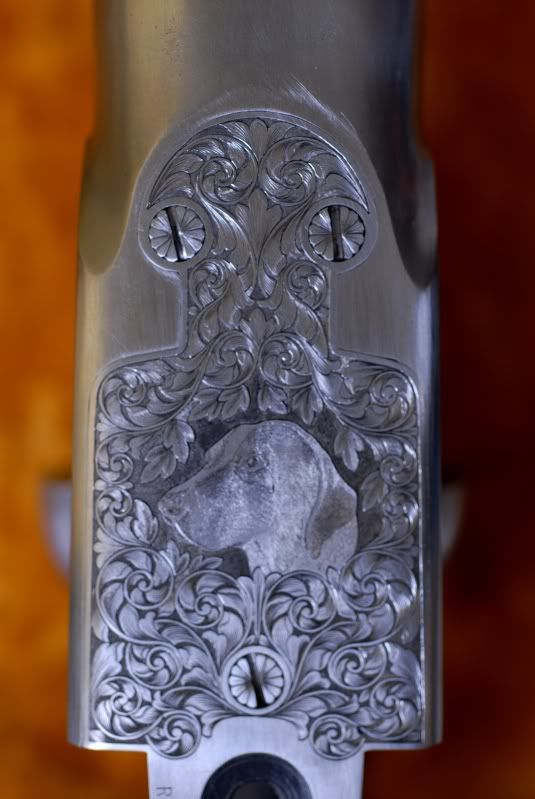 This Parker has extensive work on it.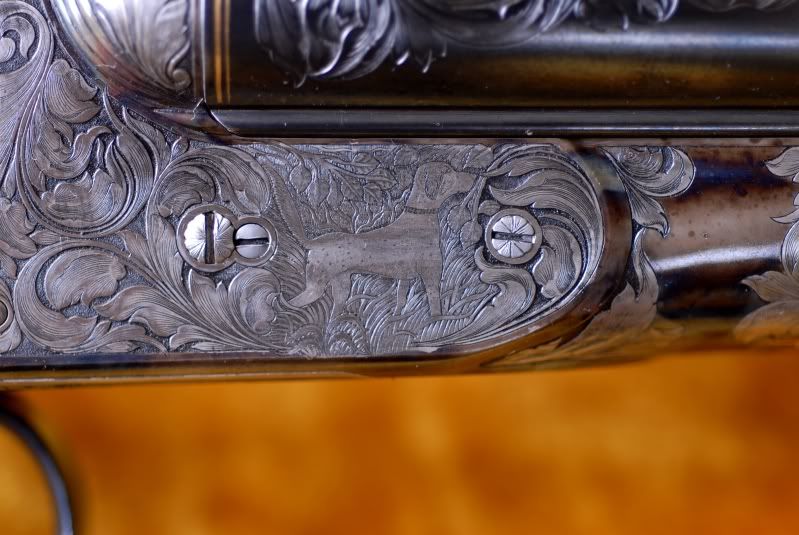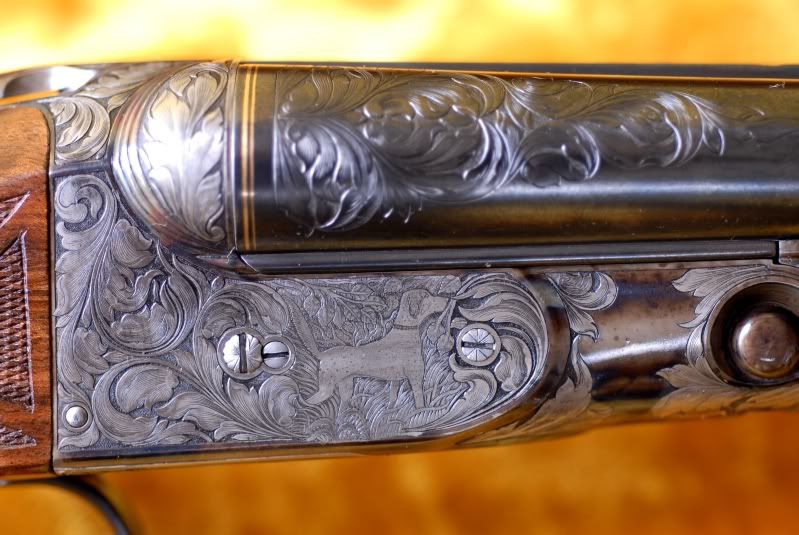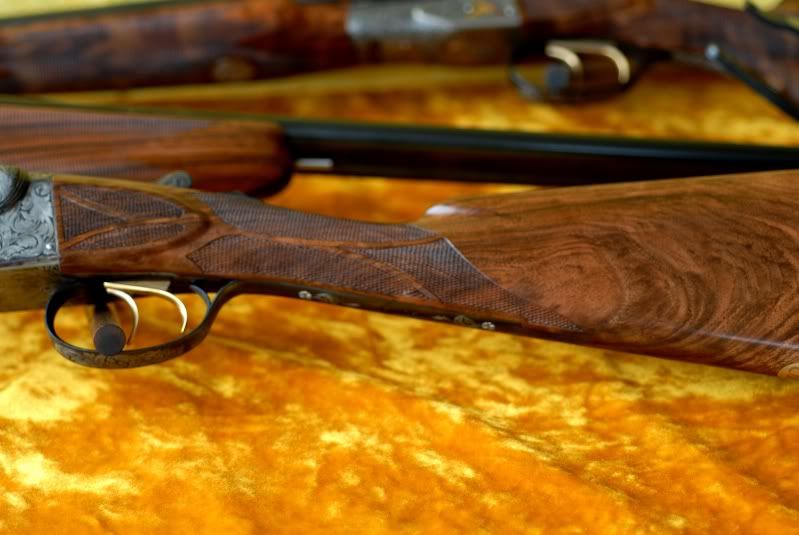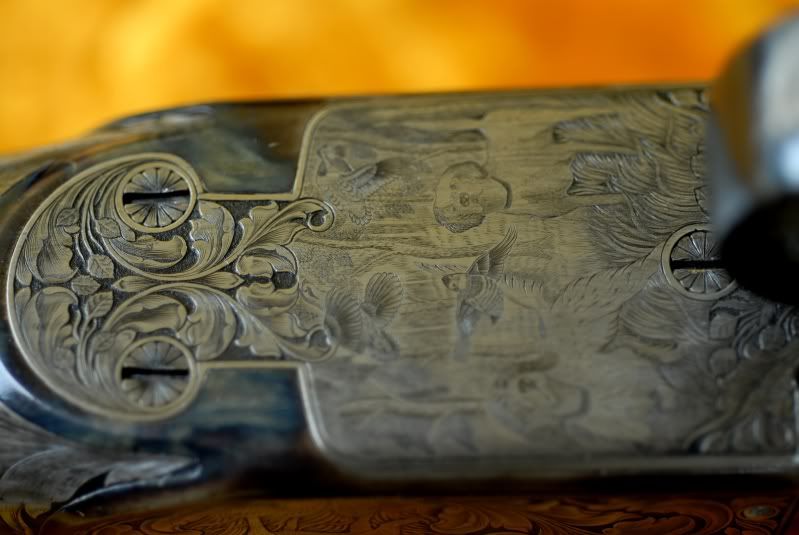 The colors were induced by me so that the engraving would have more contrast.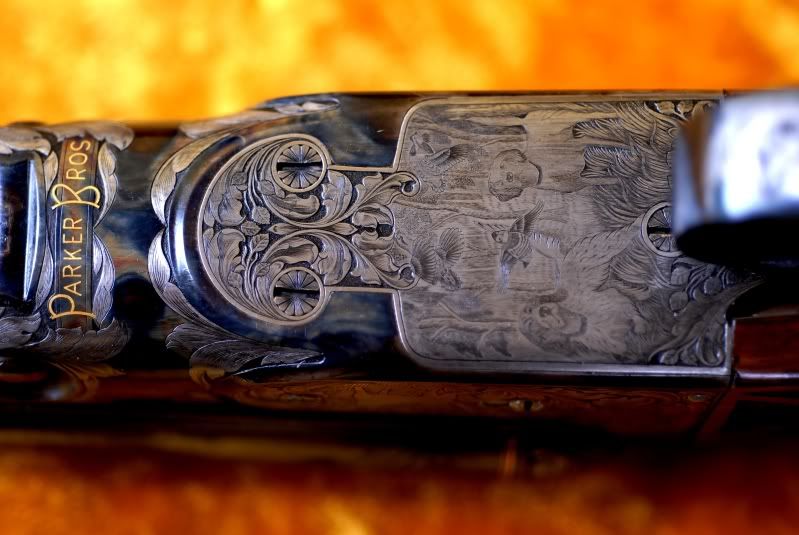 I am not connected to or compensated by RES Engraving. This thread is provided for your information and enjoyment only.