Hello, Folks,
I have been shooting an old 12-ga Parker hammer double for some time. Early piece SN 339XX, which I believe dates to ~1883.
Well, one of the hammer screws has lost part of its head. Any sources for these available, either original or new-made?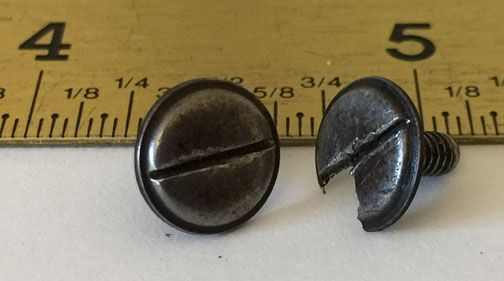 Based on some 5-year-old info, I was going to try Keith Kearcher - but I see that he has retired.
TIA,
Tom